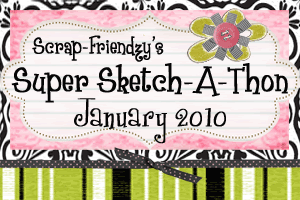 Scrap-Friendzy
is hosting a Sketch-a-Thon throughout the month of January -- one sketch a day to inspire and motivate you to dig into that growing stack of photos or rebuild your dwindling card stash. And yes, there are prizes...one grand prize, plus some RAK's to entice you along the way.
I completed a layout for Sketch #1 last night, and I'm really hoping to get at least one more done today. Because tomorrow...(whont, whont, whaaaah)...I have to go back to work. But until that blasted alarm goes off tomorrow, I'm planning to enjoy every second.
Here's a look at the layout I did last night for Sketch #1 (from Liz at
The Scrappiest
). I used the Perfectly Posh line from Imaginisce for these perfectly posh photos of my little fashion plate.
And here's the sketch it was based on: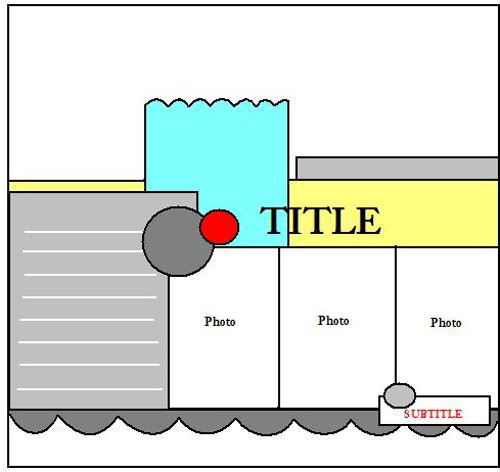 And there are plenty more sketches where that one came from! Hope to see you there!
Oh, and Kim! You asked about the button jars...I got them at Hobby Lobby. They have the best selection of jars I've found anywhere.